The singer teased her long-awaited new album with a short ad in the middle of Sunday's X Factor. Or was it the new John Lewis ad?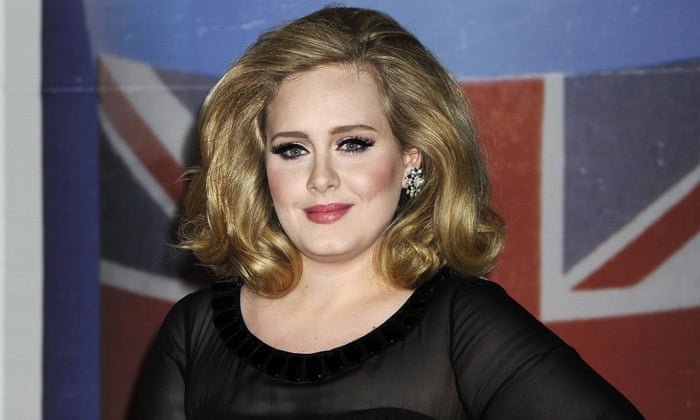 What? Has Adele been eaten by the Matrix? Possibly. Actually, at this time, no one knows.
It is safe to say that she is back? We should expect she, depends on the advert that kept running amidst The X Factor on Sunday night.
Hold up, I viewed The X Factor on Sunday, and I didn't see Adele. However, did you see an advert with content on a dark screen, and a lady singing?
Perhaps. What were the words? They went: "Hi, it's me/I was thinking about whether after such a long time/You'd like to meet to go over everything/They say that time should recuperate ya/But I ain't done much mending ..."
Goodness, hold up, I did see that. The melody was so persistently sentimental that I thought it was a teaser for the new John Lewis Christmas crusade. It may have been that. On the other hand, if gossipy tidbits are to be trusted, it may have been Adele's method for reporting the unavoidable landing of another collection.
Truly? That is energizing. It unquestionably is for a few individuals. Adele's last collection, recall, is the greatest offering collection of the thousand years in this way.
What an accomplishment! She more likely than not spent every one of those mediating years celebrating like there's no tomorrow. You may think in this way, however it's far fetched. Take a gander at those verses. They're hopeless.
They are really pitiful. Who do you believe she's singing them to? Possibly the taxman, given she once clowned about needing to "purchase a firearm and arbitrarily start shooting" when she got a substantial expense bill.
Try not to be a critic. At that point perhaps it's the subject of her melody Someone Like You. Possibly Adele has devoted her whole life to stalking an ex, and she's less a recording craftsman and more her very own exhaustive diarist enthusiastically standoffish conduct.
Difficult to say, would it say it isn't? We'll need to sit tight for the video to figure out. In the event that she's singing those verses in the fellow's entryway, tipsy on Lambrini at 3am with mascara everywhere all over, we'll know.
That it's unquestionably the new Adele tune? Alternately the John Lewis Christmas battle. They're essentially tradable, tonally.
Say: "Pay special mind to Adele's new collection soon."
Try not to say: "It's called Happy Time Party Fun Everything's Great 100%."