As per the data and records available with various NGOs, mental asylums, mental clinics and hospitals, around 35% of the people suffering with depression don't bother to get treated for mental and emotional depression, a fact which is giving sleepless nights to many experts and specialists in U.S because depression has been linked to many cases of suicide, road crime and even various other heinous crime which has gripped many parts of the country.
If the data from National Center for Health Statistics are to be taken into account, there have been 7.6% of people between the age of 12 and over which were found to be suffering from depression of many kinds but never bothered to have a medical advice on how to deal and cope with this silent killer which takes many innocent and untimely life of many.
According to experts and specialists, women are at even greater risk than men as it is medically proven that women are more prone to depression due to many psychological and hormonal differences when compared with a chemical complexity of a man. They also underline a fact which is of paramount importance that women which are aged between 40 to 59 are at very high risk of getting engulfed with depression. Because there are many other factors during this age that includes work life balance, planning for future and children, emotional turmoil of losing someone and also the aging body that is always under some medication either for a chronic ailment or seasonal fever.
This push woman into oblivion of selfishness that eventually turns out to be the catalyst of depression as makes them self centered and alien to social world.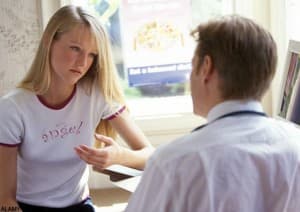 The main reason as to why people don't take a medical or expert advice when suffering from depression is found to be many. It may be thought of a social taboo among the peer group, or it may sound like the sign of a weak person.
In many cases, diagnosis of the depression often goes unnoticed because of the lack of awareness and help care centers which can be attributed to lesser percentage of people undergoing treatment for depression.