In an interview with the Hollywood Reporter, the American actor and musician Billy Bob Thornton has revealed some details about his past, including the reason behind the infamous "vials of blood" that he and his former wife wore during their wedding and bad experiences during his childhood.
Thornton has stated that he never liked the idea, but he agreed anyway because his fiancée at the time, Angelina Jolie, convinced him to. He added that he and Jolie rarely got to see each other because they were busy working on different movies. He explained that Jolie one day came home with two lockets that people usually put photos of loved ones in. She told him that it would be romantic and fascinating if they both cut their fingers with a blade and dabbed some blood into the lockets, and then wore each other's blood around their necks. He then made a joke saying that he and his wife were vampire living in dungeons.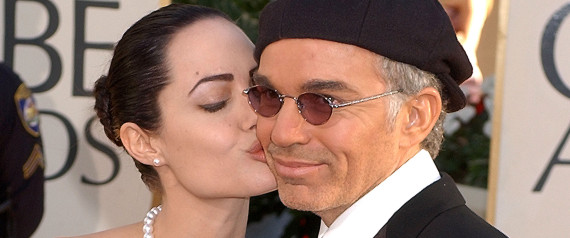 As a matter of fact, there were rumors that Thornton's house included a dungeon. However, this was just a misunderstanding. He had a basement in which he recorded music and he referred to it as a dungeon when talking to a journalist. He thought that he had made it obvious because he said that he "stays down in the dungeon recording music" but that the journalist seemed to only hear the "dungeon" part, because it would make a more interesting story.
Additionally, Thornton spoke about being abused during his childhood. He admitted that his father beat him every day, but most other fathers in the neighborhood beat their children as well. In fact, sometimes Thornton was at a friend's house and got beaten by his friend's dad if he did something wrong. Thornton and other students would also get whipped at school. Thornton believes child abuse is less acceptable these days, and that it is something nobody has to go through.
59-year-old Thornton is glad that the past is behind him now. He had a few other wives in the past, but he has not married again since he divorced Angelina Jolie. Nonetheless, he is currently in a relationship with Connie Angland and has four children from three women.