Jennifer Lopez was more than happy to share this news with her fans.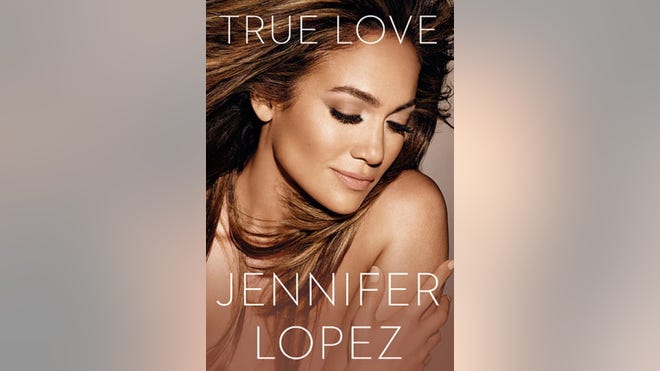 "Dancing and running. I am always running as rushed. Hitting bottom in the meanwhile and coming back from the ashes. I love and deserve the best. I do not want to disappoint anyone. If I am a feminist? I do not like labels. I just like to be me. Being a fashionista is big part of me. I am from Bronx. I am always looking for love. My kids saved me. They have a privileged life and they know it. What is my message to write this book? You must be happy with yourself first. Do not wait for anything or anyone." Jennifer Lopez said all this during the official launch of her book "True Love". "As I had said in a recent interview about this book, it is naked in its human dimension: imperfect, vulnerable, insecure, sad and happy."

"You can ask whatever you wish," said the Latin goddess to her host Hoda Kotb.

She arrived shortly before 7:00 pm, dressed in a long coat, shirt and trousers. It was all in white, a color that suits her very well. Explaining the context of her book and showing the photos of her children and friends, Jennifer appeared cheerful and sociable, complimenting and responding to audience with "I love you".

Her fans arrived very early to have a look at their godess. Julian, 23, who is a Colombian living in Kew Gardens, Queens, paid $ 100 to attend the presentation. He patiently waited for the arrival of Lopez. "It's amazing. She looked very elegant, like a true diva," he said. The public, mixed and varied, filled the auditorium hall of "92Y", the famous cultural center of Upper Side of Manhattan. On the upcoming marriage of her ex Marc Anthony, she said in good humor, "I am very happy for him." The audience applauded to this. When asked about her current state, she was gesturing with the hands and said with a big smile, "I'm totally single". She continued, "I have a full life that does not depend on the Hollywood people".
"Dance again! That is my mantra," she said, and encouraged those present, especially women, to do the same. "True love is within yourself," she added in the end.
Read more about book here
Read more about Jennifer Lopez....See through dress on her Birthday